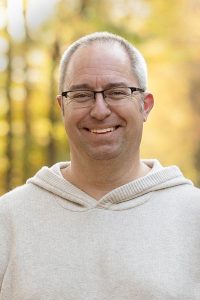 Creative Media was born out of a love for design. Mike has always been interested in the Arts for as long as he can remember. He grew up in Southern Vermont, and attended Burr & Burton Academy where he was active in Light and Sound design in the theater. He first picked up a camera as part of the Communications program, and never put it down. He went on to receive his college degrees from Lyndon State College in Television News Photography and Graphic Design. After college he relocated to Charlotte, NC where he started his career as a News Photographer and Editor for Fox Charlotte and ABC Columbia. While involved in news, he also continued his freelance Graphic design. About 16 years ago he saw the need to help others create a web presence. It's for these reasons he got into web design and marketing.
Mike enjoyed the south, but moved back to Vermont in 2015 to raise his children and be close to family. He is available nationwide so please don't hesitate to reach out for a consultation.
Mike has over 19 years of freelance design experience including logos, brand identity, letterheads, flyers, marketing collateral, and websites. His passion for design drives his creativity and as a result your final product will catch attention. He will create a pleasing design each time, and will work with you and your brand to create a cohesive product.
Creative Media offers a full suite of services including Real Estate, Short Term Rental & Drone Photography, Web Design, Graphic Design, Videography, Corporate Headshots, Marketing, Vinyl graphics and sign work, and social media to help your business grow. Please check out some of Mike's work below:
Please contact Mike for pricing options to meet your individual design needs.